GroovePages Affiliate & GrooveSell Affiliate
Hear GrooveDigital CEO Mike Filsaime Reveal How It All Works & You Will See Why It's The Best Affiliate Program for 2021
Why Be A Groovepages Affiliate?
Let's face it, it's hard to find a great affiliate program with great products these days, right?
Sure, there are a lot of programs, and some even pay ok… but how about their products?
I don't know about you, but I feel good when I recommend quality and value to people. I can sleep well at night because of that. It's definitely the way I want it.
If the movie direct from the CEO Mike Filsaime above didn't inspire you, I can only guess you haven't tried it yet. I encourage you to sign up for a free account and see the value. You might then re-evaluate being a groovepages affiliate.
See, when I look into different programs, I usually notice that the higher quality products available, the lower the commissions. As a groovepages affiliate, especially for those who use the upgraded premium Groove CRM, a 40% tier 1 commission and a 10% Tier 2 commission is extremely generous. Try getting commissions like that with a famous shoe brand, for example. Good luck!
For groovepages affiliates, it is easy to join (automatic when you get the free account!), easy to find your links (they put them right in the dashboard), easy to know what to say (they give you a ton of material in your dashboard) and easy to get paid. Key word here is EASY. And a lot of groovepages affiliates are smiling right now thinking about it.
It's a well-run program, because it's run by experienced veteran affiliate marketers. They know what you need, and they know your time is valuable.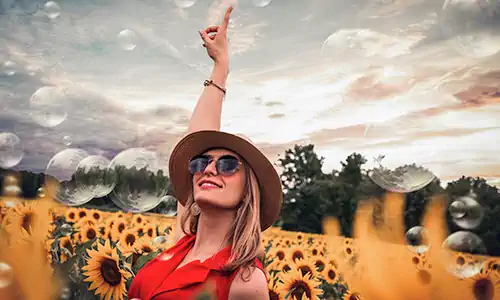 Whether you're completely new to affiliate marketing, or a seasoned professional, I predict you will find that the groovepages affiliate program is an excellent program. There is a dedicated JV facebook group, multiple dedicated JV areas (depending on whether it's the standard product line or special promotions), and a dedicated JV manager and team to ensure questions and clarifications happen promptly. Give the size of the organization, it is impressive how quickly one can reach the important jv teams.
For you seasoned marketers with large lists and followers, you may appreciate to know that it is common to get the CEO on a webinar to help you promote. That's right, schedule-allowing, you can likely get him on a call or webinar to edify you and do your work for you (haha), and yes… you still earn the same commission. Fantastic!
Now, here are some additional thoughts for new people just starting out. Hopefully this will demonstrate without a doubt to you why the groovepages affiliate program is so worthwhile. And if for any reason you decide otherwise, perhaps it will improve your insight for the future.
Frankly, this is a GREAT time to be an affiliate. In the rare event you haven't noticed… affiliate marketing is everywhere, often including where you think it isn't (I'm looking at you, so-called "news" organizations!)
So good luck to you in all your endeavors!
When Choosing An Affiliate Program… 5 Tips To Choosing The Right Affiliate Program Plus 5 Mistakes To Avoid
When individuals choose to join an affiliate program to make extra money, or to have a full-time task, they typically do so with impressions and no idea of how the affiliate program in fact works.
That's OK. It's not your fault. Often, affiliate programs intentionally obfuscate their workings.
Good news! The GrooveFunnels / Groovepages affiliate program is fully transparent. Want to know how it works? Watch the CEO himself give you all the details, clear and simple.
When it comes to choosing an affiliate program and prevent these errors at all expenses, read the following leading 5 mistakes individuals make.
Then, you will have the ability to be more reliable and make more cash for your time, so it is absolutely beneficial to check out these cautions and avoid them.
# 1 Don't Compete, Support
One of the worst things to do is select an affiliate program that thinks in competing against other affiliates. Rather, pick an affiliate program that concurs with supporting and growing other affiliates to have a larger network and access to more affiliates. (More good news: the GrooveFunnels & GroovePages affiliate program fosters a community of support, from their webinars to their extremely-supportive facebook groups.) 
# 2 Look for the Big Rewards
When choosing affiliate programs, choosing a program that provides little reward for the individual's hard work, is another error individuals regularly make.
A lot of affiliate programs pay too little, and as an outcome affiliates discover it challenging to make the money they should be making. Search for an affiliate program that has a great pay rate for your work. (HINT: GrooveFunnels Affiliates earn 40% on first-tier commissions, and 20% on a second-tier of commissions! That's amazing!)
# 3 Solid Statistics (i.e. metrics)
If anything, you want an affiliate program that offers great, solid, actual time data, not old statistics or ones that are no longer valid. There are few affiliate programs out there that offer the type of statistics an affiliate manager requires, but do your best to find an affiliate program that offers one of the most. (Wait until you see what you Get with the groovepages affiliate program. Unbelievably good metrics).
# 4 Solid Support Is The Most Helpful
Too often affiliates find themselves waiting days for a response to an email and an important question for their business. If possible or at least within 24 hours, you desire an affiliate program that ensures you support round the clock. If not, keep looking for an affiliate program that wishes to assist you assist yourself. Advantage: GrooveFunnels. The support is well above industry standard.
# 5 Fresh Ideas, Creative's.
Many affiliate programs provide few ideas or imaginative's to their affiliates and so countless websites wind up with the very same marketing. Affiliate programs would have a much better success rate if lots of different ads were made readily available so affiliates could alternate advertisements and position various advertisements on various sites, depending on the products sold.
In GrooveFunnels and GroovePages, people can create unique, imaginative, effective creative in their affiliate area… and it will instantly show up for all of their affiliates. No other tool I know of offers this.  How did I discover it? Easy… I heard the CMO put new affiliate material online and it instantly was there for me to use right in my groovepages affiliate account dashboard! Terrific!!!
Devote these 5 important considerations/errors to memory so you know exactly what you are trying to find in an affiliate program, in addition to what to avoid. You will be much more successful and happier also if you do not get captured in these traps!
5 Tips To Choosing The Right Affiliate Program

Affiliate programs can be a great method to earn money online.
You don't have to hang around establishing your own item, worry about taking orders, or take care of customer care.
If you already have a high traffic site or run an e-zine you can stand to earn a constant circulation of commissions each month without a great deal of additional work on your part.
To assist you get going promoting affiliate programs, I've provided the following 5 tips to help you choose the affiliate programs that are ideal for you…
1. Select affiliate programs that match the material of your site.
If your site targets a specific niche market then pick affiliate programs that offer items to that specific niche market.
Or even better… you can become a groovepages affiliate, since now more than ever, people need to be online.
2. Choose affiliate programs that pay a high commission. 30% – 50% on your direct sales.
(HINT: The groovepages affiliate program pays 40% first tier and then an additional 20% second-tier commissions for all Pro members. Even the free members earn 20% top-tier and 5% second-tier.)
3. Sign up with affiliate programs that pay two-tier commissions (like this free one).
This enables you to not only make commissions on your own sales however likewise on the sales of people who you introduce to your affiliate program.
4. Sign up with affiliate programs that offer a line of items so that you can earn commissions when your referrals come back and purchase other product or services.
5. Join affiliate programs that use their affiliates great marketing assistance.
Many affiliate programs provide their affiliates pre-written ads to use or get ideas from, sales letters, marketing courses, and articles to utilize in promoting their services. Remember, the best affiliate programs will see their affiliate program as a collaboration with you and integrate high commissions with outstanding support so that you can start making money promoting their products as quickly as possible.

I recommend you become a groovepages affiliate, and hope that it serves you well, long-term!
DISCLOSURE: I, of course, am a Groovepages affiliate. When you make a purchase, I may earn commission. Since you're on an affiliate-oriented page, I bet you knew that. : )